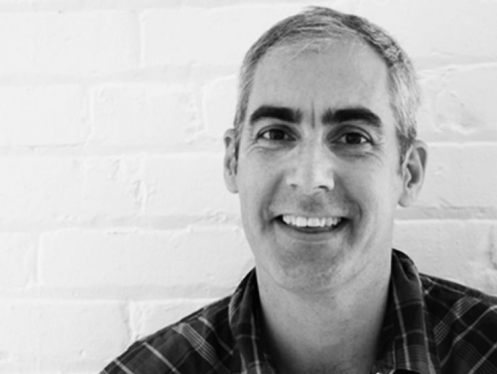 BIOGRAPHY 

I am a Digital Sherpa and a Polymath.

A creative technology consultant with over 15 years of experience. I specializes in diverse
aspects of digital and integrated campaigns, such as user experience, virtual reality, social media, branded content, video, web, mobile, live XM installations and digital OOH.

I've had the pleasure of working with brands and companies such as Google, Samsung, Intel, Mazda, Toyota, Nissan, Honda, Adidas, Dove, EMI Music, Sony Music, Tim Hortons etc. masterminding digital and experiential marketing campaigns that bring consumers into the action.

Equal parts Strategist, Creative and Producer, my talent is in conceptualizing new solutions and creative approaches for clients and campaigns. My professional experience includes 20 years experience, applying creative direction, business development, client advocacy, strategic direction and production direction to digital media campaigns for agencies and to brands direct.

I am also generally regarded in the digital industry as a "connector", as I enjoy relationship building and connecting the industry having served as Chairman for Seneca's Digital Arts programme for 10 years and Global Ambassador of FITC events for over 15 years.
What is the opposite of TL;DR ?
I currently live in Toronto with my family, although, originally I hail from England where at age 8 and a half, I started making games and interacting with a ZX80 computer using BASIC.

I attended Newcastle CAT (College of Art and Technology) to study Music Tech and quickly transitioned from sequencing and synthesis on GUI timelines, over to animation and web design on GUI timelines using FutureSplash2 (Futurewave) and Flash (Macromedia). From there, I moved into website design and build and mobile consulting before leaving England in 2001 to come to N.America to be part of an exciting creative digital movement, inspired by Hillman Curtis who was, and still is, a primary inspirational creative force in my life.  

As Executive Director of FlashinTO along with Shawn Pucknell, Founder of FlashinTO, we quickly grew FlashinTO to become the world's largest Adobe Flash user group. FlashinTO became the support group that gave birth to a new event called "FlashintheCan" which eventually evolved into FITC, now a global design and technology event that originated in Toronto.

Sadly, Flash is gone as it was deemed a serious threat to Apple's empire and strategically Steve Jobs had to either own it or destroy it. However, this has given way to new exciting platforms and solutions such as HTML5, CSS, Unity, WebGL and a multitude of frameworks and .JS languages.
We live in exciting times of Virtual, Augmented and now Mixed Reality, Social Media, Mobile Apps, A.I., IoT, robotics, maker culture, connectivity and much more.

I look forward to creating more exciting solutions and creative content across all mediums and platforms.