I enjoy creating Innovative Marketing Solutions. I Like to GSD. Get Sh*t Done! #coolshit 
I enjoy collaboration on digital & integrated experiential marketing campaigns that bring consumers into the action.

My professional experience is applying creative direction, business development, client advocacy, strategic direction and production direction to digital media campaigns. 
I work with companies, agencies and brands direct. I've had the pleasure of working with brands such as Google, Samsung, Intel, Adobe, Mazda, Toyota, Nissan, Honda, EMI Music, Sony Music, Nokia, Adidas, Dove, etc.

I am a creative technology consultant. 25 years exp. Specializing in diverse aspects of digital and integrated campaigns. Equal parts Strategist, Creative and Producer, my passion is in conceptualizing new solutions and creative approaches for clients and campaigns. 

Masterminding Branded Content; video, web, mobile, live XM installations, user experiences, user design, augmented and virtual reality, installations, social media, and digital OOH.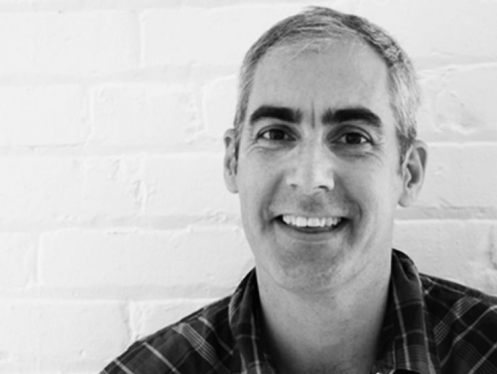 Achievements and Awards:
Canadian Marketing Awards = 10x Gold + 2x Silver + 1x Bronze
Cannes Lion Shortlist = x4 Innovative Use of Technology
Atomic Awards / Strategy Magazine = Grand Prix + 4x Gold + 2x Silver
Media Innovation Awards = Best of Show + 4x Gold 
Marketing Magazine Awards = 2x Gold
ADCC Directions = Agency of the Year, Scarlet Letter  + 6x Silver + 3 Merits
Shopper Innovation Awards = 3x Silver
W3 Awards = Best of Show + 2x Gold
CASSIES = 1x Gold
Applied Arts = x9
Communication Arts, FWA, B!G Awards 
Exhibitor Magazine Award = Gold
Yell Awards UK = Winner E-commerce
History
New exciting platforms and solutions now exist such as Unity, ARkit. ARCore, Processing, Open Frameworks, Touch Designer, CSS, WebGL and a multitude of frameworks and .JS languages. We now live in exciting times of Virtual, Augmented and Mixed Reality, while Social Media, Mobile Apps, A.I., IoT, robotics and maker culture is evolving more everyday.

I studied sequencing and synthesis on GUI timelines, quickly transitioned from Music Tech over to animation and web design on GUI timelines using FutureSplash2 (Futurewave) and Flash (Macromedia).

As Executive Director of FlashinTO along with Shawn Pucknell, Founder of FlashinTO, we quickly grew FlashinTO to become the world's largest Adobe Flash user group.
FlashinTO supported a new event called "FlashintheCan" which eventually evolved into www.FITC.ca, now a global design and technology event that originated in Toronto.

From website design/builds to Flash community. I left England in 2001 to come to N.America to be part of an exciting creative flash community movement, inspired by the late, great Hillman Curtis who was, and still is, an inspirational creative force in my life.

I look forward to connectivity, creating more exciting solutions and creative content across all mediums and platforms. Thank you for reading this, and thank you for taking the time. #humble #grateful 
» 17th year serving as Global Ambassador of FITC (Canadian creative technology event)
» 10th year serving as Chairman of Seneca College's Digital Media Arts Advisory Board
» Judge for Marshall Mcluhan Multi Media M3F, SWSX, FITC etc. 
» Advisory board member of DX3 (Canada's largest digital business event)
» Sheridan College's Interactive Multi-Media Program Professional Reviewer
» Humber College's Interactive Multi-Media Program Professional Reviewer
» Board Member of D.A.T.A. Advisory Board. (Digital Arts & Technology Association)
» FlashinTO & CREATEinTO (creative technologist user group)
» 12 years as Judge Chair for FITC's annual award show in Toronto (2002-2014)