Click below to play video
Results:
52 million impressions overall. 
A North American record for mass CPR training, just shy of the Guinness book of records. 9919 people enlisted. 5,020 people were safely trained at the main event.  

An Award Winning PSA that literally helped save lives!! 

CBC personality "Strombo" George Stroumboulopoulos called it the 
"Best. PSA. Ever!".

Named as one of the Best Canadian Commercials by HuffingtonPost
The spot was also picked up by Kotaku, Mashable, AdAge and Fast Company. 

Our survivor is being chased by a horde of walkers, when suddenly she drops dead from a heart attack until some zombies revive her using CPR training.

All this 'viral' attention helped drive people to sign up for the world's largest CPR training session at Canada's Wonderland on Oct. 25.  

Can you get to safe zone?

More than 5,000 people showed up to Wonderland (the safe zone) to attend the record-breaking CPR training session. That one night is the equivalent of three years worth of people we would train normally in Ontario. (Heart & Stroke Foundation)
PRESS
Financial Post
http://business.financialpost.com/2012/10/09/zombie-psa-from-heart-and-stroke-foundation-is-a-viral-hit/
CBC
http://www.cbc.ca/strombo/health/heart-and-stroke-foundation-creates-what-might-be-the-best-psa-ever-and-it-features-zombies.html
Hearrts! These CPR Zombies Will Make You Undead [VIDEO]
Mashable.com — October 6, 2012
Zombies teach CPR in new public service announcement (VIDEO)
News.Yahoo.com — October 5, 2012
Heart and Stroke campaign uses zombies to promote CPR
TheGlobeAndMail.com — October 5, 2012
Zombies teach CPR in creepy public service announcement
CBSNews.com — October 5, 2012
Fun flash mob shares a serious message about CPR
CTVNews.ca — October 5, 2012
Heart and Stroke Gets Zombie-fied
MarketingMag.ca — October 4, 2012
Heart and Stroke Foundation launches campaign for cardiac arrest awareness
TheStar.ca — October 4, 2012

CTV 
http://www.youtube.com/watch?v=ptFFa8xNUZg
Flash Mob
http://www.youtube.com/watch?v=Jiem8NvV9Zo
AR Drone
http://www.youtube.com/watch?v=F2WOfOB37EY
Wonderland CPR training Timelapse
http://www.youtube.com/watch?v=Yde5m7JP8Vw
BEHIND THE SCENES
Charlie the 1st ever CGI Zombie
(Alter Ego & Married to Giants) 
Bringing #TheUndeading to life #1
http://www.youtube.com/watch?v=aKl5r2H_4Ow
‪Bringing #TheUndeading to life #2‬
http://www.youtube.com/watch?v=9JKto6RJj7s
Bringing #TheUndeading to life #3
http://www.youtube.com/watch?v=dCv4CoTgdaY
Bringing #TheUndeading to life #4
http://www.youtube.com/watch?v=KBKqYMZHN1g
Bringing #TheUndeading to life #5
http://www.youtube.com/watch?v=gvM4KrIg2GY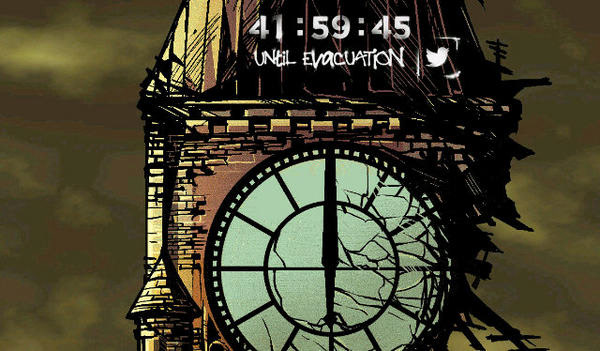 #TheUndeading campaign by the Heart and Stroke Foundation and Toronto-based Agency59 followed a lone survivor in zombie-infested Toronto being chased by a horde of walkers, when suddenly she drops dead from a heart attack until some zombies revive her using CPR training. 52 million impressions overall. The spot was picked up by Mashable, AdAge and Fast Company. All this 'viral' attention helped drive people to sign up for the world's largest CPR training session at Canada's Wonderland on Oct. 25. More than 5,000 people showed up to Wonderland to attend the record-breaking CPR training session. That one night is the equivalent of three years worth of people we would train normally in Ontario.

PRESS 
Financial Post 
http://business.financialpost.com/2012/10/09/zombie-psa-from-heart-and-stroke-foundation-is-a-viral-hit/ CBC http://www.cbc.ca/strombo/health/heart-and-stroke-foundation-creates-what-might-be-the-best-psa-ever-and-it-features-zombies.html 
Hearrts! These CPR Zombies Will Make You Undead [VIDEO] 
Mashable.com — October 6, 2012 Zombies teach CPR in new public service announcement (VIDEO) News.Yahoo.com — October 5, 2012 Heart and Stroke campaign uses zombies to promote CPR 
TheGlobeAndMail.com — October 5, 2012 Zombies teach CPR in creepy public service announcement CBSNews.com — October 5, 2012 Fun flash mob shares a serious message about CPR CTVNews.ca — October 5, 2012 Heart and Stroke Gets Zombie-fied 
MarketingMag.ca — October 4, 2012 Heart and Stroke Foundation launches campaign for cardiac arrest awareness TheStar.ca — October 4, 2012 CTV 
http://www.youtube.com/watch?v=ptFFa8xNUZg Flash Mob http://www.youtube.com/watch?v=Jiem8NvV9Zo AR Drone http://www.youtube.com/watch?v=F2WOfOB37EY Wonderland CPR training Timelapse http://www.youtube.com/watch?v=Yde5m7JP8Vw 

BEHIND THE SCENES Charlie the 1st ever CGI Zombie (Alter Ego & Married to Giants) Bringing #TheUndeading to life #1 http://www.youtube.com/watch?v=aKl5r2H_4Ow ‪Bringing #TheUndeading to life #2‬ http://www.youtube.com/watch?v=9JKto6RJj7s Bringing #TheUndeading to life #3 http://www.youtube.com/watch?v=dCv4CoTgdaY Bringing #TheUndeading to life #4 http://www.youtube.com/watch?v=KBKqYMZHN1g Bringing #TheUndeading to life #5 http://www.youtube.com/watch?v=gvM4KrIg2GY