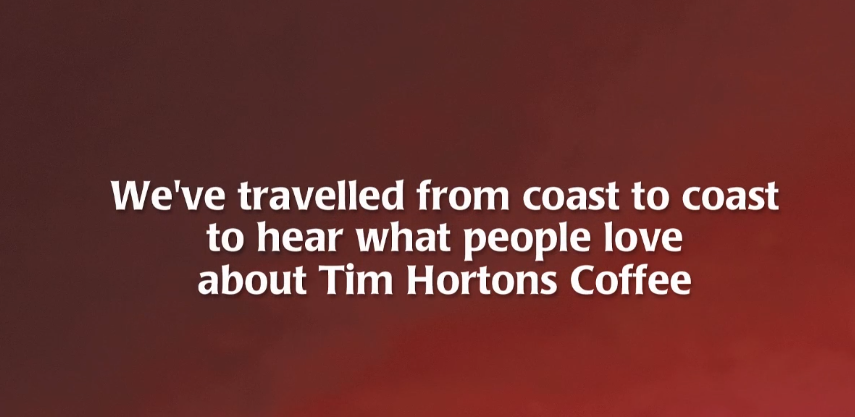 What was it?
The Great Coffee Conversation: We travelled from coast to coast to hear what people love about Tim Hortons coffee. Travelling coast to coast, from restaurants to hockey rinks, we asked people to tell their story about Tim Hortons and how it fit into their lives. Some of the stories were funny, some were inspiring, others were heart-warming smilers; but every single one was genuine and honest. There is no brand loved more than Tim Hortons when it comes to QSR in Canada. With a focus to remain the leader of coffee, no one can tell the story of Tim Hortons coffee with zeal, truth and love, quite like a loyal, satisfied customer can.
What did I do?
I was Executive Producer and Strategist. We shot and produced 30 of these wonderful online videos.
What was the outcome or result(s)?
We met amazing people along the way, launched the videos in both Facebook and on YouTube. Engagement was fantastic, and the views were astonishing. Tim Hortons has a presence on Facebook that any brand would love to have. With close to 2,000,000 fans, with the Coffee Conversation videos, we had the perfect opportunity to put them online and give the public direct access, the views were staggering.