Instagram video campaign for one of North America's largest financial institutions.
"...the best performing ad on Instagram to date in Canada".
- Facebook & Instagram Team
"It is considered case-study worthy by the global Instagram team.
Congratulations. We gave you very little time from idea to execution. You killed it!"
- VP, Customer Exp. & Innovation @ TD Bank
Role
= Creative Director & Senior Producer
"Lips"  (track "Pick Me Up" by Hollerado)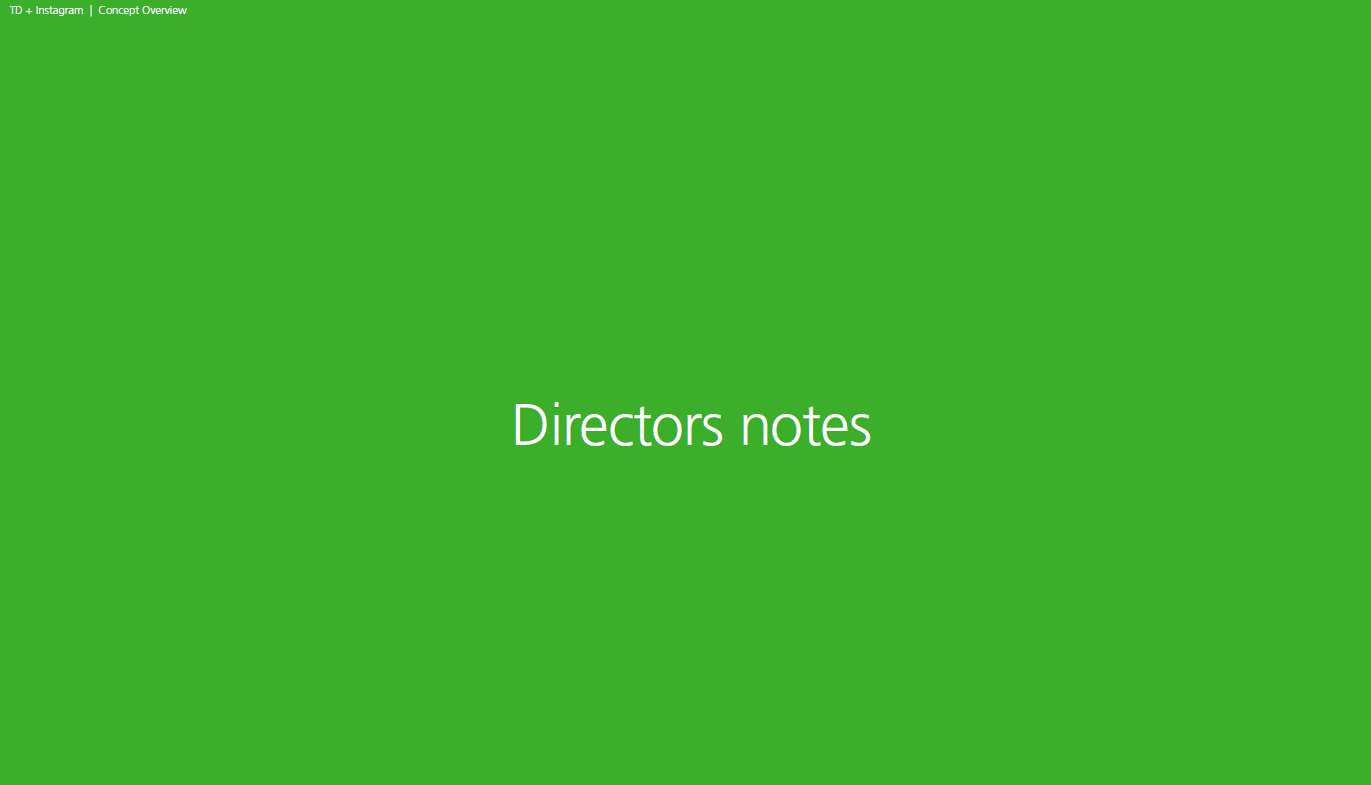 I was contracted by TD's experiential and integrated agency. I conceived 2 of the 3 concepts. The original scope was to pitch for one video but the client loved all the concepts so much so we made all three videos. I Directed and Produced a series (x3) of :15 social media videos for TD bank. TD is synonymous with supporting music (TD jazz festival, Juno awards, etc.) It was the first time a Financial institution had advertised on Instagram. 

Results
= TD built on their Music presence via this campaign.
346,000+ people reached.
611,000+ impressions.
94,000+ unique views.
As Creative Director and Executive Producer. I led the project lead and was accountable at every stage of both internal and external operations. The whole process was extremely rapid and we had the whole project presented, approved, produced and live within 7 days.
The project involved managing budgets, timelines, vendors, talent, creative direction, UX/UI, design, quality control, branding standards and client advocacy as well. Each stage involved a multitude of key business decisions.
​​​​​​​
Format
= Social media campaign series of (15: second) videos for Instagram.
Production Timeline
 from concept story board to final edit = 7 days
All 3 videos were delivered on time, surpassed expectations and were under budget with no post-launch adjustment needed. Try saying that three times fast :) 

thanks to:
Roger Leavens and Umber Hamid @ BoomBox Sound, Rob Scarborough, Mark Graham, Roma Ali, Mark vanderVoet.