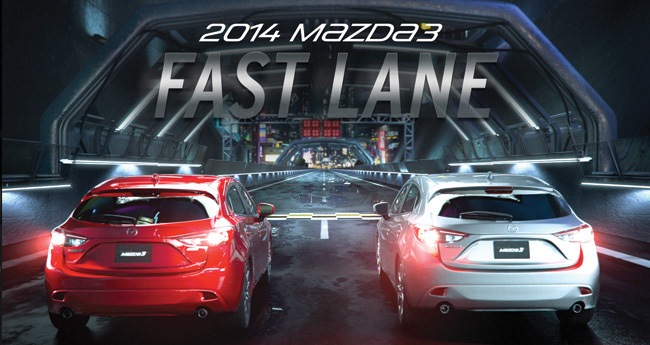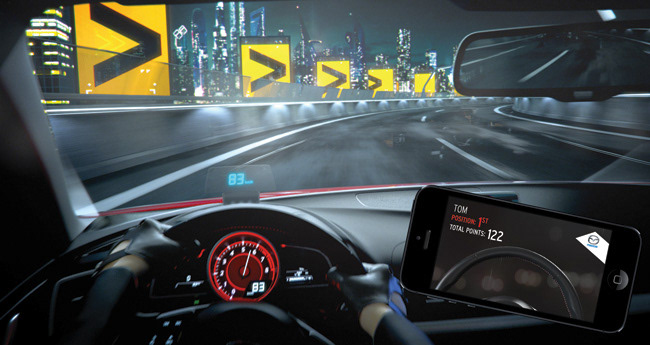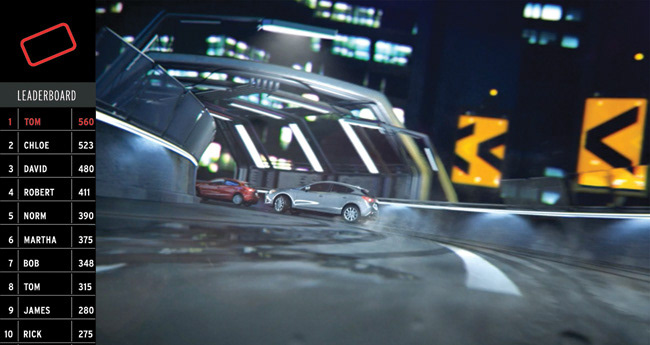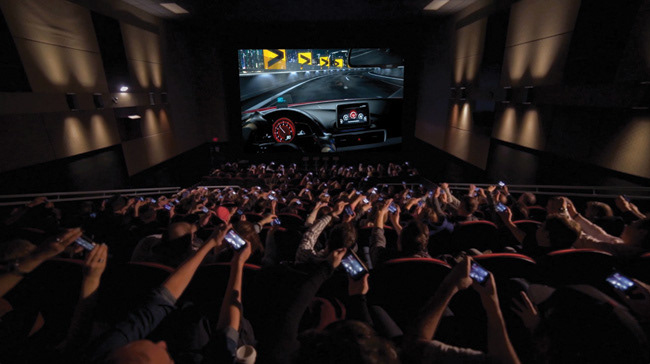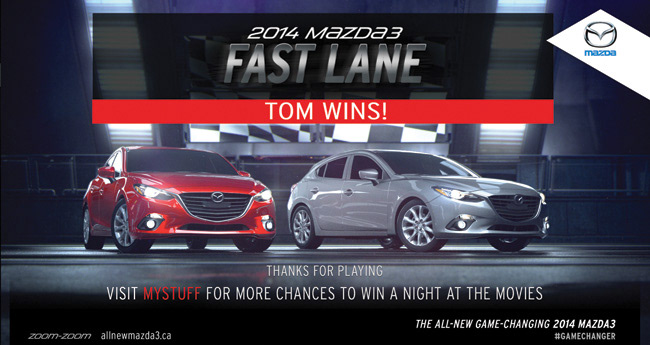 Video Director's cut from the amazing guys at iamstatic (IAS)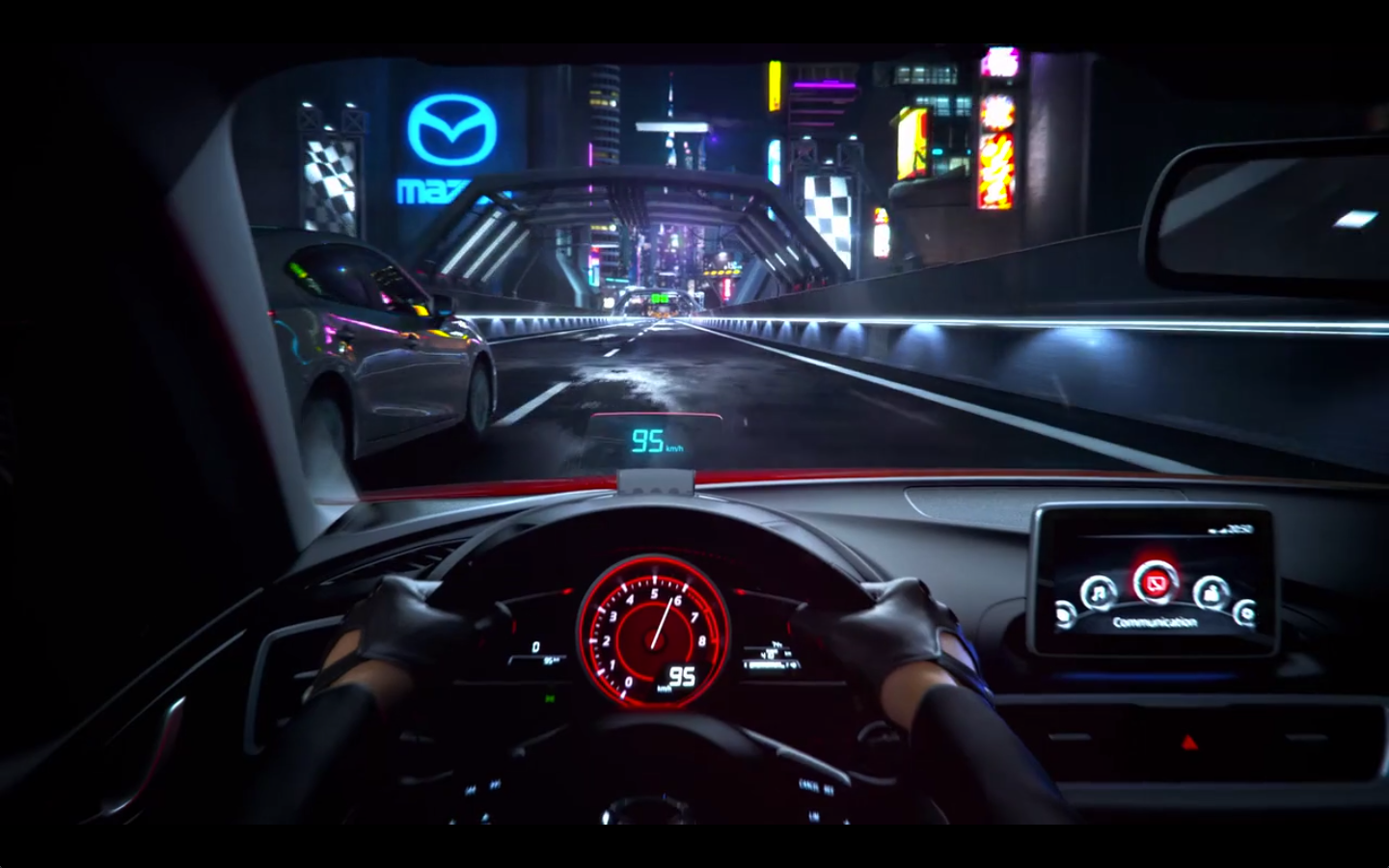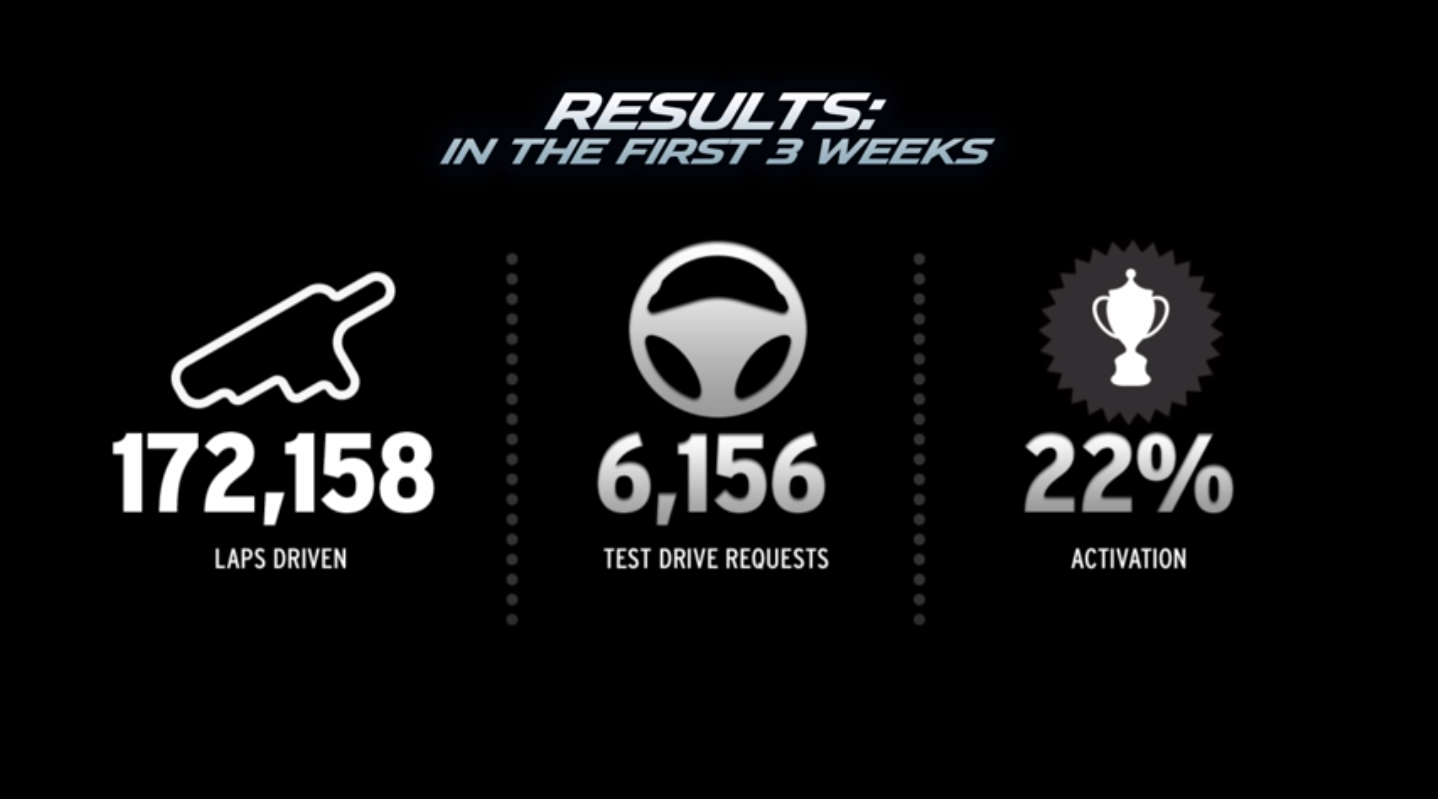 What is it?
"Mazda Fast Lane" was the world's first multi-cinema driving simulation game. The mobile experience utilized smartphones' accelerometers and the Cineplex TimePlay app, which let audiences play interactive games in the pre-film segment.
What did I do?
I was the Creative Technologist & Senior Digital Producer on the project. Working as a partner to the group Creative Director, I took a challenging media opportunity on the old Cineplex "Timplay" platform and improved it considerably. T
ypically, this platform has a trivia-style button clicking game. I
 helped the originator rewrite the platform to include some new bells and whistles. We created something extraordinary. I also sourced three external "best in class" motion houses to submit treatments, I held court with the CD and Account Director and we elected to work with the fantastic team at IAMSTATIC, allowing them to create the visually stunning graphics.   
What was the outcome?
In "Fast Lane", movie-goers competed against each other and a real-time leaderboard tracks their progress on screen. Participants could win concession products just for playing and those who win are entered into a draw for a free movie night. Participants are also able to request a test drive directly from the app, which sends their contact information to Mazda dealers who follow up. The game garnered the highest activation rate (27% overall) of any Cineplex in-cinema experience to date, increasing social conversation by 266%.
It also translated into 8,809 test drive requests—so many, that it overwhelmed the Mazda dealer network with requests.
A good result I'd say. 
AWARDS
Cannes Lion: Nominee (Innovative Use of Technology)
Webby Awards: Finalist
Applied Arts: Winner
AToMiC Awards: Silver (Collaboration), Silver (Best Tech Breakthrough)
Marketing Magazine Awards: Apps/Mobile, Games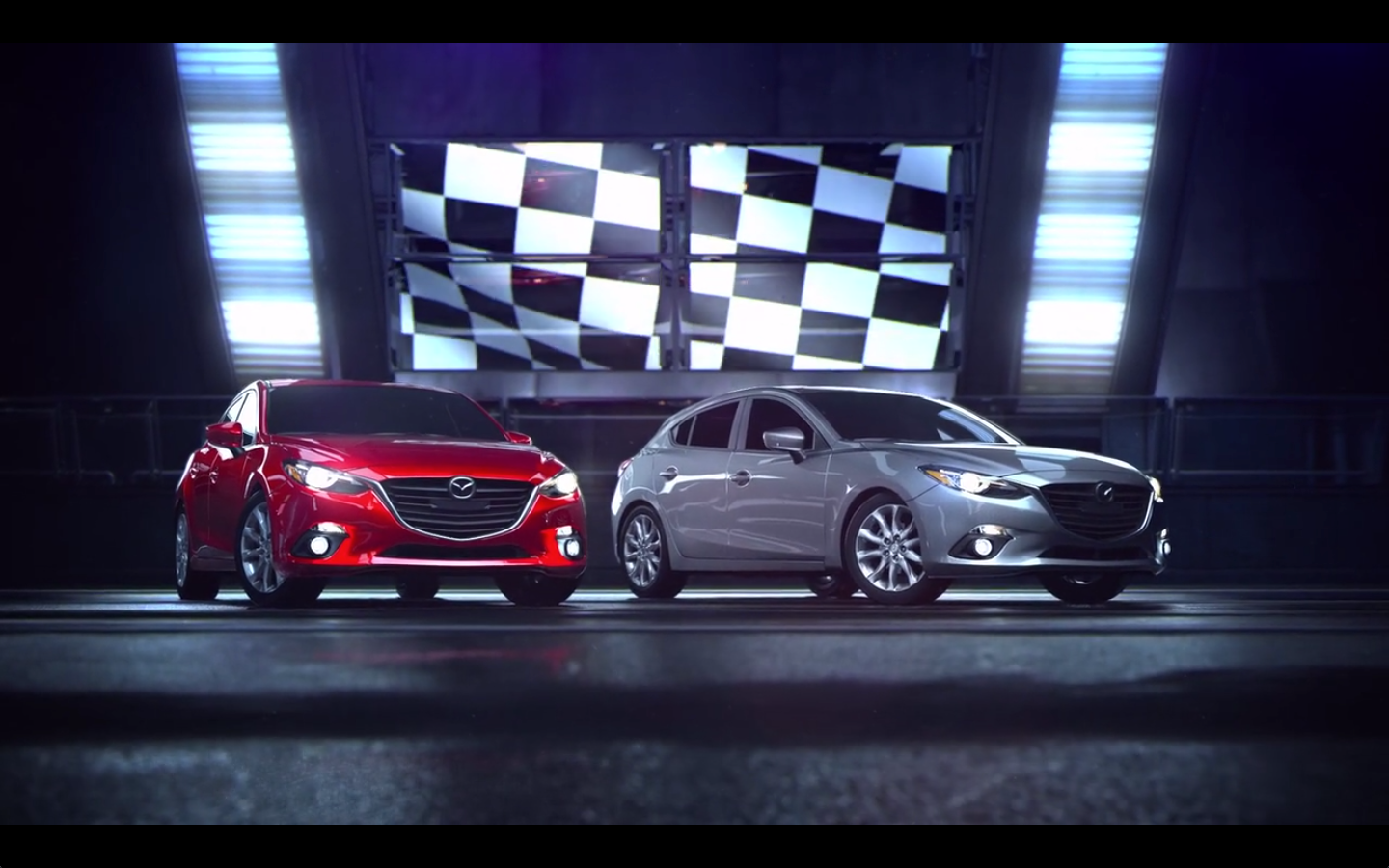 Put yourself behind the wheel of the all-new 2014 Mazda3 with Mazda Canada's Fast Lane, a Cineplex TimePlay Interactive Film! Using this interactive app, you could control the big screen, win the race, and experience the thrill of driving the all-new, game-changing 2014 Mazda3 without leaving the comfort of your seat. Then head to your local dealer to test drive the real thing.
CREDITS:
Client: Mazda Canada
Brand: Mazda3
Agency: JWT Toronto
Creative Technologist & Senior Digital Producer: Simon Conlin
Group Creative Director: Chris Page
Developer: Simon Conlin & Timeplay founders
Production Company: TOPIX
Directors: IAMSTATIC (Ron Gervais & Dave Greene)
Lighting & Rendering: Dave Greene
Compositors: Ron Gervais & Rob Del Ciancio 
Audio/Music: Drastic Music
Audio Creative Director: Drasko Vucevic 
Audio Producer: Matt Davis
Senior Producer: Christina Lord
Lighting, Rendering & Compositing: Abdul Mohamud
Modeling, Texturing & Rendering: Dave Greene & Chris Crozier
Matte Painting: Andrew Nguyen 
Lead Animator/Rigger: Kevin Vriesinga 
Generalist: Ronak Shah
Chief Creative & Integration Officer : Brent Choi
SVP Creative Director : Ryan Spelliscy
Art Director: Anita Wypych
Digital Account Director: Chloe Gravelle
MAZDA FAST LANE
EXPERIENTIAL MARKETING
Client: Mazda Canada  
Agency: JWT
Campaign: Mazda3 Launch