Grand & Toy
I created a demo video to showcase and give tutorials on how to use the new e-invoicing tool. Direct to client relationship.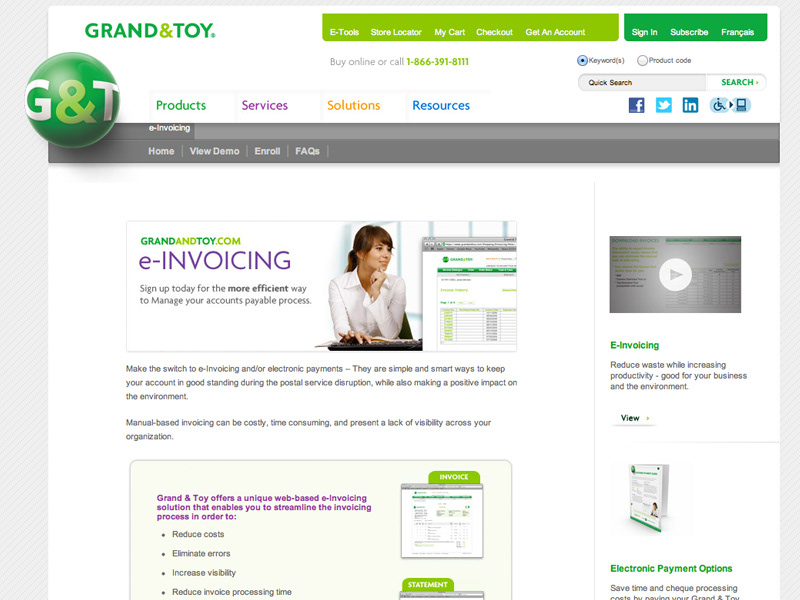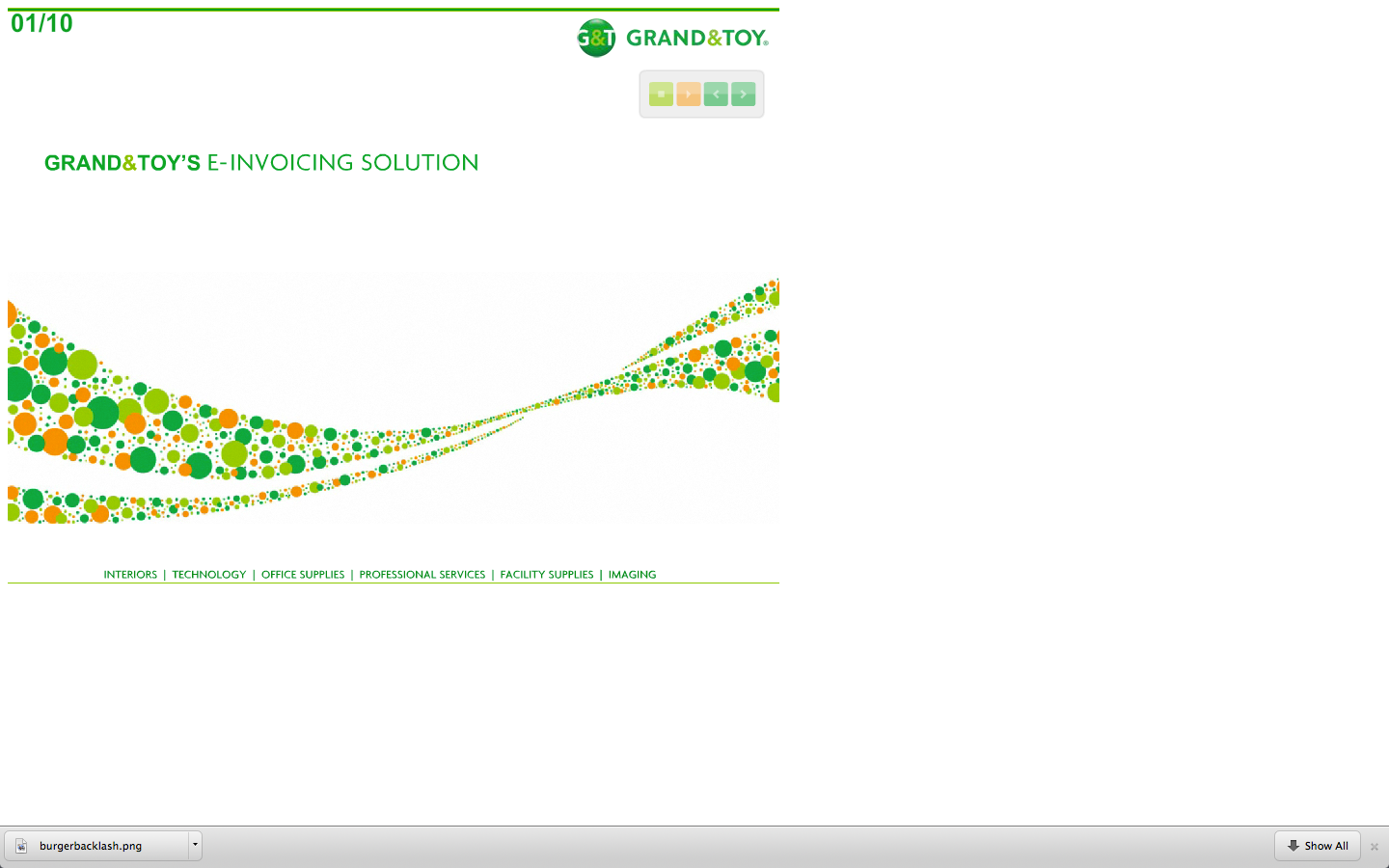 Grand & Toy Offers A Unique Web-based e-Invoicing Solution That Enables You To Streamline The Invoicing Process In Order To:
Reduce costs
Eliminate errors
Increase visibility
Reduce invoice processing time
Strengthen internal controls
Improve service levels
Reduce paper waste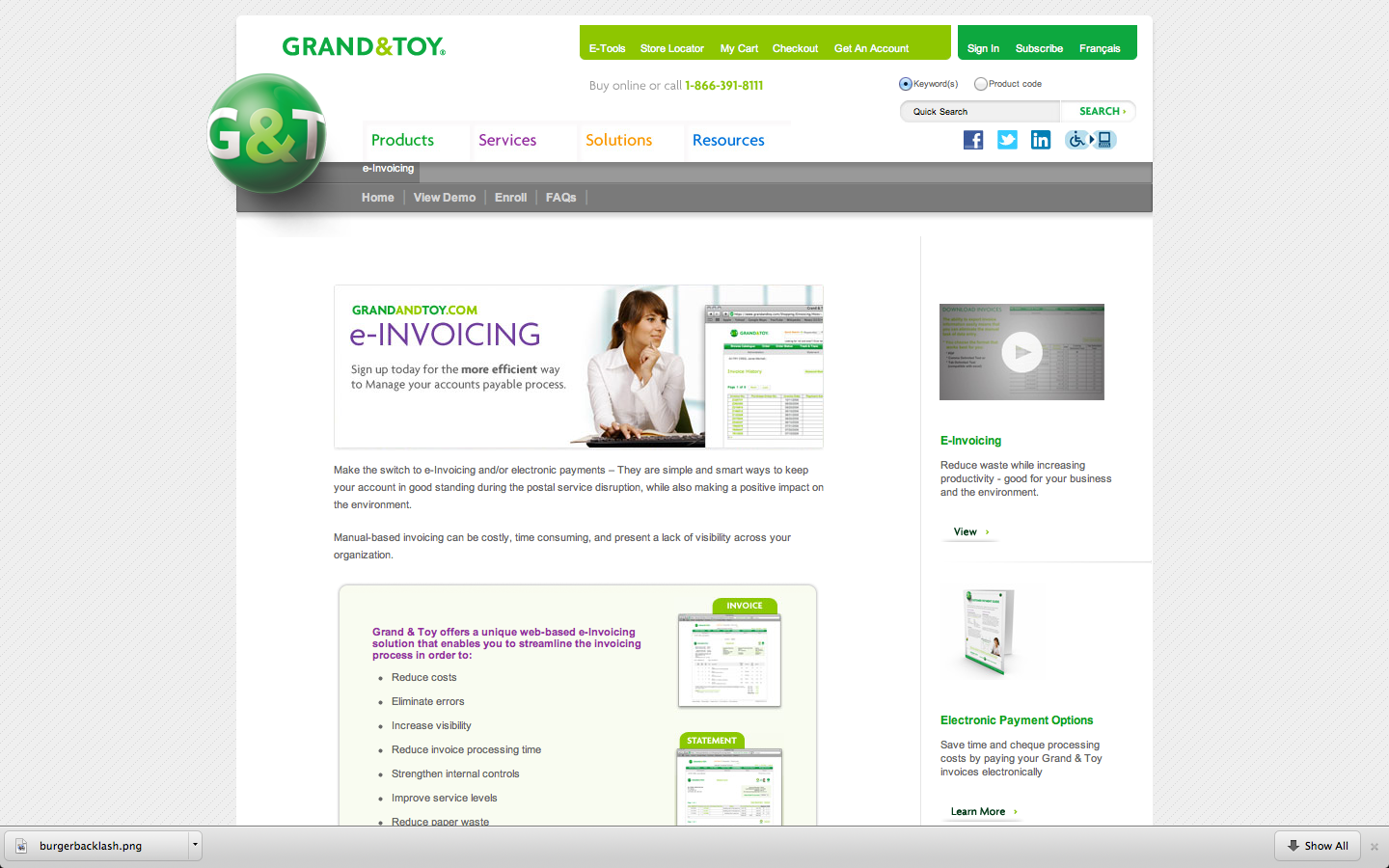 Grand & Toy's e-Invoicing Solution Truly Unique From All Others Is The Fact That You Can:
Manage, approve and review all of your invoices—online
Maintain a detailed and accurate order history
Adapt e-Invoice data to the electronic system already established within your Accounts Payable department
Streamline the ordering process—from technology and furniture to everyday office supplies, consolidate all of your business purchases on a single invoice
similar projects you might like...